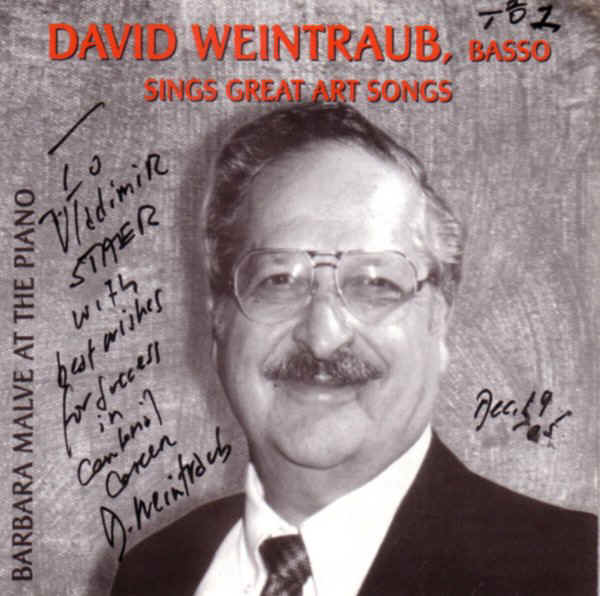 Hazzan David Weintraub
Doctor of Music, honoris causa

David Weintraub is the founder and Director of the Jerusalem School of Cantorial Art and Music, where his vision of preserving and teaching Jewish music has been successfully realized. He was also the founder and Director of the Jewish Music Division of the Herzliah Jewish Teachers Seminary in New York, inspiring so many to pursue productive careers in the cantorate. There he assembled a stellar faculty including: Cantor David Kusevitsky, Sidor Belarsky, Sholom Secunda, Ruth Rubin, and Issachar Miron.
Before making aliyah, he served as Rabbi and Cantor of Jackson Heights Jewish Center in New York and as Cantor of Torath Emet in Flushing, New York and of Beth El Congregation in Philadelphia. During his nineteen-year tenure on the musicology faculty at Bar llan University, he introduced innovative cantorial courses as part of the degree program. He has published articles in the Journal of Synagogue Music and the Jewish Bible Quarterly.
David Weintraub has been an important model to the many students he has taught and an inspiration to the congregations he served.

JTS March 9 2006